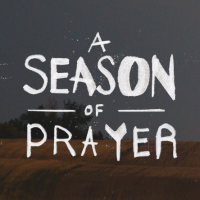 A Season of Prayer
June 29, 2017

Hello Fellow Prayer Warrior!
I am excited that we are entering into a season of prayer for King Avenue and anxious to receive the guidance that God will give our future. I am thankful for all of the wonderful blessings that He wants to give us, individually and collectively, as the Body of Christ. We are also inviting the congregation of St. Luke's UMC to join with us in this time of prayer so that we may collectively ask God to show us ways that we might partner together in ministry.

Over the past five months, a team of laity and clergy, led by Andy Shockney, labored to sketch out the broad outlines of a vision provisionally offered here:

We are a community of servants called by God's reconciling grace to open doors of sanctuary.
To create new avenues of ministry

To equip Christians for discipleship

To lead reconciling ministries
Our pastors have asked me to lead a time of intentional prayer to test the vision and seek energy and further inspiration from the Holy Spirit. I am asking you to join that effort for the summer. I attached a suggested list of Scriptures to use each week between now and Labor Day.
DOWNLOAD THE SEASON OF PRAYER GUIDE HERE

Here are some suggestions on formats and scriptures to guide you. You are not required to follow them to participate.
Find a space and position that is comfortable and allows you to focus on scripture, meditation and prayer. As you read each scripture ask God, Jesus or the Holy Spirit to help you to know His Guidance.

If you find sitting difficult, try a prayer walk. You can use a Bible App on your smartphone and listen to the scriptures. You could even prayer walk through the church asking God to bless the people, the ministries, and the leaders, present and future.

Pray the scriptures if you don't know what words you want to use. The scripture list includes an example of how to use a passage from Colossians as a prayer. I also have found John Wesley's prayers, Susana Wesley's prayers, and St. Ignatius of Loyola's, Suscipe prayer (loyolapress.com) useful.

Write down the thoughts or feelings that you experience as you read or meditate, as such thoughts may be clues about what God is trying to communicate to you.

Keep a Prayer Journal to track the many blessings God sends us. It also helps to see your spiritual and emotional growth through time, and that He is answering prayer.

Fasting (if medically approved) for a meal or longer periods is a way to undergird your praying. John Wesley regularly practiced fasting. It's a way of saying to God that you're really serious about the prayer needs or requests that you're making to Him.

If you get words or prompting or ideas about how you think God wants us to develop the vision, please feel free to share them with others via the Realm Group. In that way leadership can begin to look for patterns or commonalities to help them make Spirit-guided decisions about God's Vision and path for us!

Thank you so much! May God richly bless your time with Him as the Spirit draws you closer and deeper in your faith journey!

Peace and Joy!
Trecia Holdren
Back