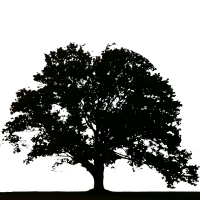 Adult Faith Formation - Summer 2017
May 22, 2017
Faith in Poetry Sunday School
10am on Sunday Mornings, June 4 – August 27
Fireside Room
---
Join Angela Finney and Shane Poole Sundays at 10am in the Fireside Room to read faith based poetry and create your very own works of written art. This class is for all ages and all writing levels. It is inspired by the book Poems That Will Save Your Life. No book or prep work is necessary and we welcome you to attend every class or just drop by for one.


Summer Bible Study
Wednesdays 10-11:30am, June 7 – August 30
Chapel
---
The Gospel of John tells the story of Jesus with an eye to transforming its readers by bringing them to a decision point: do you believe? One wise person describes John as "shallow enough for a child to wade in, and deep enough for an elephant to swim in," that is, it is accessible to inquirers and beginners in faith and challenging for those who've been on the journey of faith for quite a while. This Bible study will cover much of the gospel with a combination of teaching, group study, discussion, and personal reading. Plan to bring your Bible each session. We will meet in the Chapel (M5)

Rev. Colleen Ogle will lead the class with major help from Karen Robinson and Tania Cox and will follow the book, Reading John for Dear Life, by Dr. Jamie Clark-Soles. 13 sessions start June 7 and end August 30. Books will be available for the class on the first session. Suggested contribution is $14. Childcare is available. Please RSVP to colleen@kingave.org by May 30 for book orders and childcare needs.
Adult Vacation Bible School
6pm - 7pm Light refreshments and Christian Fellowship
7pm - 8pm Class and Discussion
June 26 – June 30 in the Chapel
---
Vacation Bible School isn't just for the kidos. Tim Bechtol invites you to join him for light refreshments and Christian fellowship starting at 6pm and then from 7pm-8pm we will be learning how John Wesley thought a Methodist should live. The class is based on the simple and concise book, Five Marks of a Methodist. Reading and homework are not required but books will be available for a suggested donation of $6 at the welcome desk on Sundays starting June 18. Please Email Tim Bechtol, Bechtol97@yahoo.com with any questions.
Back