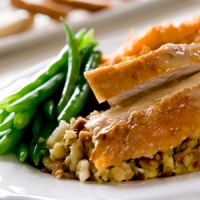 All Church Thanksgiving Dinner
October 20, 2017

All Church Thanksgiving Dinner
Sunday, November 19, noon
---
We've much to be thankful for. Join us for this King Avenue traditional meal following the 11:00 o'clock service.
All are welcome around the harvest table! Please bring homemade pies for dessert.
Want to Volunteer?
As in the past, it takes lots of volunteers to make this large event a successful one. We are seeking pie bakers and kitchen volunteers. Email Steve at expect.sh@gmail.com if you would like to help.
Back