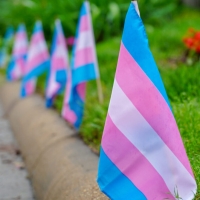 Anti LGBTQI+ Title IX Legislation
October 6, 2022

Anti-LGBTQI+ Title IX Legislation - Information and Actions
---
The state's Board of Education will soon be voting on a "Resolution to Support Parents, Schools, and Districts in Rejecting Harmful, Coercive, and Burdensome Gender Identity Policies" (see the resolution here). This resolution attempts to invalidate Title IX protections for LGBTQ+ students, spreads harmful falsehoods about LGBTQ+ people, and threatens to make schools unsafe for students. This resolution, if passed, would harm LGBTQ+ students and their families and for this reason, King Avenue UMC stands against this resolution and urges the Board of Education to vote NO on it.

For opportunities to take action on this issue, CLICK HERE.

Credit - Ted Eytan. This material is licensed to the public under the Creative Commons Attribution-ShareAlike 4.0 license.
Back