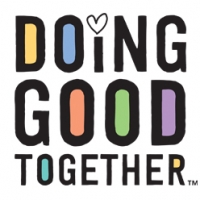 Call for Volunteers
September 22, 2017

Call for Volunteers
---
By joining Realm, you can get connected to the wonderful community and service opportunites that king avenue has to offer!

Meals on Wheels is currently seeking one or more volunteers to fill a saturday delivery spot. For details, please contact Jill Geiger at jillgeig@aol.com or through Realm...
click Groups

click Search

click Find groups

enter Meals on Wheels

select Join

New life UMC Community Breakfast is seeking volunteers for Tuesday breakfast preparation and serving our neighbors.
Every Sunday morning at 6:30 a.m., our doors open to welcome 175+ our neighbors who are poor and homeless who come from shelters, camp sites and housing in the neighborhood They are greeted with hot, steaming coffee, cold cereal, and the smiles of our volunteers. At 8:30, we serve a hot breakfast of scrambled eggs, potatoes and sau- sage, and toast. And when they leave, they also receive a sack lunch to enjoy later in the day. Each Tuesday morning, when the Clothing Room is open, we also serve a similar free breakfast to over 100 of our neighbors.
For details, please contact Bill Albright at willardalbright@gmail.com or through Realm...
click Groups

click Search

click Find groups

enter New Life UMC

select Join
Back