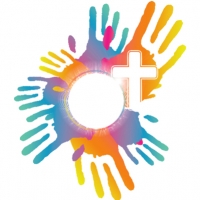 Children, Youth, & Family Events for August
July 18, 2018
August Happenings
---
Get your calendars out, and make a note of all the Children, Youth, and Family opportunities through August!

Youth Leaders' Prep Session
Saturday, July 28 in Donnenwirth Lounge
Corinne Taylor will be leading yoga to begin the session.

Children & Youth Faith Formation Resources Table
Sunday, August 5 at 9am & 11am
Visit the Children & Youth Faith Formation Resources table before & after worship to see what's coming up this fall and hear about Sunday School opportunities beginning in September!

Sundays in August – Youth Summer Drop-Ins
August 5: Hymn Sing Sunday School class
August 12: Crafts & Games in Donnenwirth Lounge (Upper Level)
August 19: Music Jam in Donnenwirth Lounge (Upper Level)
August 26: Youth Choice in Donnenwirth Lounge (Upper Level)
Worship Connections is back!
Sunday, August 12 at 9am & 11am
(Big Classroom, Lower Level)
New this Fall... 9am Worship Connections invites kids Ages 4 - Grade 3

Volunteers Needed
There are still opportunities to be involved with Worship Connections during both Sunday morning services. Most volunteers assist once per month, with flexibility. Please email Gwen at gwendolyn.derosa@gmail.com for more information.

Youth Friday Fun Night
Friday, August 17 from 6:30-9:30pm
Stay tuned to Realm for details and location
Parents' Evening Out
Friday, August 17 from 6-8:30pm in the Nursery (Upper Level)
Register through Realm by Wed, August 15th. Children birth - age 4 and siblings up to age 9 welcome.

Teacher and Assistant Retreat for Children's Program
Saturday, August 11 in the Lower Level Classrooms (L4 and L5)

MARK YOUR CALENDAR FOR FALL FAMILY MINISTRIES KICK-OFF SUNDAY
Sunday, September 9
Godly Play, Youth Sunday School, and Real People Real Parenting Small Group are back at 10am! Join us for a Kick-Off Lunch & Ice Cream Social following 11am service

Family Service Opportunities
Looking for ways for your family to serve at King Avenue? Ask Erin for more information and to get started!
Volunteer with Worship Connections or Sunday School (See Gwen DeRosa for more details)

Acolyte once a month at Morning Blend or 11am Worship (Kids Grade 4-12)

Become a Greeter once a month for Morning Blend or 11am Worship (All Families, All Ages)

Help with Morning Blend Family Tables (All Families, All Ages)

Participate in a Youth Service Project (Kids Grades 6-12)

Join the King Avenue Lunch Packing Group (All Families)

Volunteer at NNEMAP (All Families)
Back