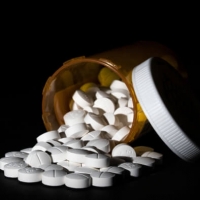 Class to Discuss Opioid Crisis
March 10, 2018

Discussions on the Opioid Epidemic

Sundays, April 8-29 at 10am in the Chapel
---
Fifteen Ohioans die each day from the Opioid Epidemic. Sixty to Eighty percent of crimes are directly linked to drug addiction and more then fifty percent of children in foster care have at least one parent with a substance abuse disorder. This is a healthcare emergency that is fueled by poverty and inequality. As Christians we have a biblical responsibility to address this crisis and help those affected by it.

The Adult Faith Formation Committee will be hosting experts from local community organizations to provide us information about the Opioid Epidemic. We will discuss causes and prevention, the nature of substance abuse and signs of substance abuse, and provide information on programs available to those needing treatment and support.

As an Easter people we believe in the power of resurrection. That power can overcome the Opioid Crisis and we can help offer new life to those with substance abuse disorders.

Please contact Tim Bechtol on REALM or Bechtol97@yahoo.com with any questions
or if you would like to help.
Back