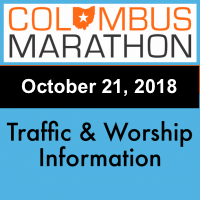 Columbus Marathon Worship & Travel Information
October 10, 2018

Columbus Marathon on Sunday, October 21

Traffic and Worship Information
---
The Columbus Marathon will again be coming by King Avenue Church on October 21. Although it may be difficult to get to church, all worship and activities will happen without interruption. With a little planning, we can worship together on "marathon Sunday!"

The route is unchanged from last year, traveling on the North side of Fifth Ave. between High and Neil, and the East side of Neil Ave. from Fifth Ave. to OSU. The first wheelchair athlete will be passing by at about 8:15 a.m., and the last walker at about 11:15 p.m. The marathon will likely be affecting roads surrounding our church between 9:00am and noon. To get to King Avenue, please refer to the map below. If you can get to State Route 315, you should be able to get to church.
From the north: Take 315S and get off at King/Kinnear by Lennox
From the south: Take 315N and get off at Medical Center Drive/King Avenue
From the east or west: Get yourself to 315S or 315N, then follow the above directions!
Please note that westbound King Avenue can be backed up between 315 and the church. Once you are on King Avenue, you may want to consider taking one of the alleys that run parallel on either the north or south of King Avenue. The alley to the north will take you to the Pennsylvania lot. The alley to the south will lead to the Circles and the church lots.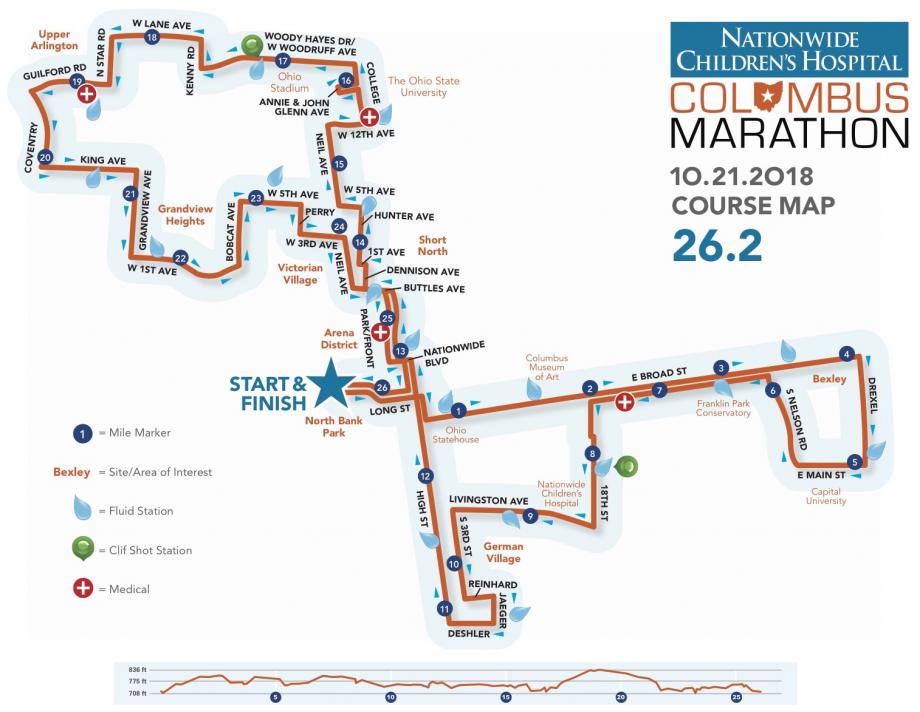 http://www.columbusmarathon.com/course-map
Back