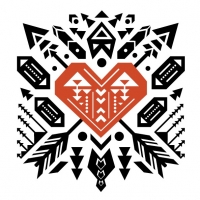 Cuisine for a Cause - About the Event
March 3, 2018

Cuisine for a Cause, a Benefit for Casa de Misericordia Orphanage
March 23, 2018 beginning at 6:00pm
Strongwater Food & Spirits
---
Cuisine For A Cause

The Tenth Annual Cuisine For A Cause will be held on March 23 starting at 6:00 PM at Strongwater Food and Spirits. This event benefits the House of Mercy orphanage in the Mexican border town of Piedras Negras. King Ave has been a partner with the orphanage for a dozen years, and Cuisine For A Cause is their largest single fundraiser.

We're partnering with Lindey's this year and the committee has put together a mouth-watering menu. Please come and enjoy fellowship with your King Ave family, plan to carry home some exciting items from the silent auction, and prepare to dig in to heavenly appetizers like Blue Cheese with Grapes and Candied Pecans, Shiitake Mushroom Spring Rolls with Soy-Ginger Dipping Sauce, Prosciutto-Wrapped Roasted Port Wine Figs with Gorgonzola, Tomato and Mozzarella Crostini, Crab Deviled Eggs, Mini Prime Rib Sandwiches with Provolone and Horseradish Sauce and more!

Live music returns to the event this year with Octapella performing at 8:00 PM.

You can get more information and purchase tickets at http://www.kingave.org/missions/cuisine-for-a-cause.html. Tickets are $75 each, and $50 from each ticket purchase is considered a charitable contribution.

Are you ready to register? Use the button below.


Back