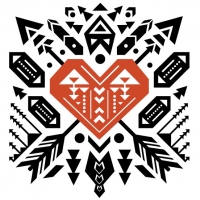 Cuisine for a Cause 2018
January 13, 2018

Cuisine for a Cause, a Benefit for Casa de Misericordia Orphanage
March 23, 2018 beginning at 6:00pm
Strongwater Food & Spirits
---
The tenth annual Cuisine For A Cause is coming up! This year's event is on March 23 beginning at 6:00 PM at Strongwater Food & Spirits in East Franklinton. Take advantage of this opportunity to spend your time in the best possible way - enjoying the company of your church family and raising money for a very important mission.

Profits from Cuisine For A Cause benefit the House of Mercy orphanage (Casa de Misericordia) in the Mexican border town of Piedras Negras. Casa de Misericordia has provided short- and long-term relief for over 300 children who were abused, abandoned or neglected at home. King Ave UMC has been a mission partner with the orphanage since 2007 and sends mission teams to Piedras Negras each year. Cuisine For A Cause is the biggest money-raising event for the orphanage, sending about $200,000 over the past nine years to support these children. So plan to come, enjoy yourself and give until it feels good!

You can register by mail, online, or before or after worship on Sundays in March. Tickets are $75 per person. There will be hearty appetizers and a cash bar.

The majority of the money we raise comes from the silent auction and we couldn't do this without your contributions. Please consider donating an item or a service - timeshare certificates, tickets to concerts or sporting
events, and other unique items are always big draws. If you have an item or service you'd like to donate to the auction, or if you would be able to volunteer some of your time to help the evening of the event, please contact the organizing committee at cuisineforacause@kingave.org.

Are you ready to register? Use the button below.


Back