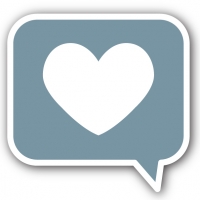 Grief Recovery Method Support Group & Workshop
January 26, 2019
The Grief Recovery Method® Grief Support Group
The Action Program for Moving Beyond Death, Divorce, and Other Losses
---
Myths about grief:
Time heals all wounds
Be strong for others
Replace the loss
Bury your feelings
Grieve alone
Your feelings are normal and natural. The problem is that we have been socialized to believe that these feelings are abnormal and unnatural.
Whether your loss is from:
Death
Loss of faith
Divorce or end of a relationship
Loss of safety
Loss of a career
Loss of health
Loss of trust
---
8-Week Grief Support Workshop
People say you have to let go and move on in your life, but they don't tell you what you need to do to accomplish that. The Grief Recovery Method® Outreach Program not only makes that possible, but also provides partnerships and guidance to ensure that it happens.
Cost -- $40/person
Register for

ONE

of these options:
For further information contact:
Rev. Colleen Ogle • Certified Grief Recovery Specialist®
614-424-6050; Ext. 101 or 614-774-0956 or
colleen@kingave.org
---
Informational Meeting
Learn more about Grief Recovery Method and the Support workshop Informational Meeting
Monday, February 18 at 7:00 pm
King Avenue United Methodist Church 299 King Avenue, Columbus 43201
Back