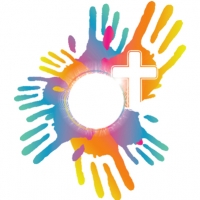 KACYFM May 2018
April 27, 2018
KACYFM Events for May 2018
---

Special Combined Sunday School
 – Author Todd Parr
Sunday, May 6 at 10am
Big Classroom, Lower Level
In partnership with Family Pride Network, King Avenue UMC Children & Family Ministries is proud to welcome a morning with author Todd Parr.

Family Pride Network presents An Afternoon with Todd Parr
Sunday, May 6 from 2-4pm
Amelita Mirolo Barn, Upper Arlington
*for more information, visit FamilyPrideNetwork.org

Parent's Evening Out
Friday, May 11 from 6-8:30pm
Nursery (Upper Level)
Register through Realm by Wed, May 9th. Children birth - age 4 and siblings up to age 9 welcome.

Youth Friday Fun Night: Columbus Clippers Game (7:15pm)
Friday, May 18 from 6:30pm-9pm
*RSVP by May 11th to Erin Kendall

High School Graduation Recognition during worship
Sunday, May 20, 9am & 11am

Summer Schedule
Worship Connections and Sunday School will be on summer break after May 27th. Stay tuned for special sum- mer activities and events for children, youth, and families!
Back