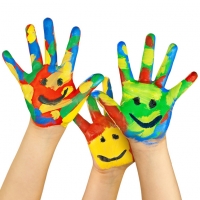 KACYFM News - Summer 2017
May 22, 2017

King Avenue Children, Youth, & Family Ministries - Summer 2017
---
Sunday, June 4 at 10am
Multi-Age Sunday School (through the summer)

Tuesday, June 6 from 6:30 - 7:30pm
The Walking Group at King Avenue UMC
(weekly on Tuesdays)

Friday, June 9 - Sun, June 11
King Avenue Youth Fellowship
Youth Annual Conference, Lakeside, OH

Sunday, June 25 - Sunday, July 9 at 9am & 11am
Backpacks for Kids Collection Begins
UMC- Main Level

Monday, June 26 - Friday, June 30 from 6:30 -8:30pm
Vacation Bible School: Hero Central
https://www.youtube.com/watch?v=ZY6iN6VYi5k#action=share
VBS Kids sing at 9am and 11am worship on Sunday, July 2

Sunday, July 23
King Avenue CYFM & Friends Outing
Columbus Clippers vs. Syracuse Chiefs at Huntington Park Ticket Orders will be taken July 2-16.
Payment due at time of order. Stay tuned for more details.

July 28-30
King Avenue Youth Fellowship Mission Trip

Sundays, August 6 - 27
All-Age Godly Play Sunday School
10:00 am, Sunday mornings, Chapel

What is Godly Play? Based on Montessori principles, this approach helps us to explore our faith through story, to gain religious language, and to enhance our spiritual experience through wonder and play. This class is for all ages, 4 yrs old and above. Join us for every class or stop by for just one or two. Please arrive promptly at 10:00 am.

Summer Camp
Summer Camps are offered by West Ohio Camps of the United Methodist Church. One day camps, week-long adventures and family camps are offered. Registration and payment must be completed prior to attending camp. Various dates and locations. See Erin with questions or visit westohiocamps.com/camp for more information.

Realm Connect
Have you created your account in REALM CONNECT yet? You may have received an email invitation from King Avenue UMC. If so, accept the invitation and complete the steps. Please create/update your family's information in REALM CONNECT, our new online church data management system, as soon as possible. We are going to be transitioning our children's security check-in (currently KidCheck) to REALM over the course of the next few weeks. It is essential that your children's information is in REALM so can check them in when they are at King Avenue. Check-In is required for your children to participate in Worship Connections and Sunday School. This is also how you will register for events like Vacation Bible School, Parent's Evening Out, and Youth Friday Fun Nights. We will also begin to communicate with you through REALM for King Avenue news, events and information that is meaningful and pertinent to you and your family.
Back