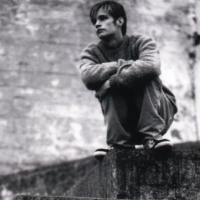 KAP Auditions for Laramie Project Staged Reading
July 18, 2018
AUDITIONS for The Laramie Project
---
Sunday, August 19 at 6:30pm
Monday, August 20 at 6:30pm

King Avenue United Methodist Church
299 King Avenue, Third Floor Rehearsal Room

King Avenue Players is presenting The Laramie Project by Moisѐs Kaufman, on Friday, October 12, 2018. This staged reading is in commemoration of the 20th anniversary of the death of Matthew Shepard, the young man who, in October 1998, was savagely beaten and left to die in Laramie, Wyoming.

THE LARAMIE PROJECT is a breathtaking collage that explores the depths to which humanity can sink and the heights of compassion of which we are capable.

Auditions will consist of readings from the script.

Please bring a calendar and any conflicts with you to auditions. Rehearsals are planned for Thursday evenings, starting September 6, 2018.

Please send any questions concerning auditions or this production to Barb Shoulders at shouldersbarb@gmail.com.
Back