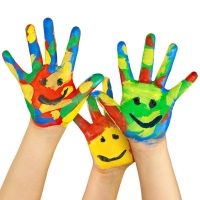 King Avenue Children, Youth, & Family - January 2019
December 18, 2018

Stay Connected!
Request to join our REALM & Facebook Groups that match your family and interests!

Facebook:
Birth—Age 3 King Avenue UMC ITP
Age 4 - Grade 5 King Avenue UMC Children's Ministries
Grade 6-12 King Avenue UMC Youth Ministries

Dates to Note
Sunday, January 6 from 4:00-6:00pm - Youth Group

Friday, January 11 from 6:30-9:30pm - Youth Friday Fun Night

Friday, January 18 from 6:00-8:30pm - Parents' Evening Out

Sunday, February 3 from 4:00-6:00pm - Youth Group

Friday-Saturday, February 15-16 from 10:00pm-7:00am - Youth District Lock-in

Friday, February 22 from 6:30-9:30pm - Parents' Evening Out

Saturday, February 23 from 10:00-12:00 - Infant/Toddle Family Brunch

Sunday Mornings
9:00am Morning Blend Worship in Fellowship Hall

9:00am Worship Connections (Age 4-Grade 3)

10:00am High School Sunday School (Grades 9-12) - Donnenwirth Lounge

10:00am Junior High/Middle School Sunday School (Grades 6-8) - Fellowship Classroom

10:00am Godly Play (Grades 2-5) - Big Classroom, Lower Level

10:00am Godly Play (Ages 4-Grade 1) - Small Classroom, Lower Level

10:00am Real People, Real Parenting Small Group - Fireside Room

11:00am Traditional Worship in the Sanctuary

11:00am Worship Connections (Age 4-Grade 3)

Hey Parents & Caregivers Do you know that there are resources and opportunities for support for YOU at King Avenue?
Meal Train, In-home Visits & Wellness Ministries Did you recently welcome a new baby? Would it give you some relief to have a few meals brought to you by church families while you get settled? How about someone to come talk to you about new baby care and taking care of yourself? Contact Erin Kendall for more information on these resources. Parents' Evening Out Take advantage of an evening of childcare once a month for children up to age 4 (and siblings up to age 9) so you can spend some me together in a "time out" without kids to regroup and renew. Advanced registration is required. Details/registration on Realm.

Volunteers Needed
Does your child enjoy attending Worship Connections on Sunday Mornings? We are thrilled at the number of children that are participating in Worship Connections each Sunday! The classes are growing and the enthusiasm for learning is high– which means we need a few more volunteers to continue to offer this worship experience for kids up to Grade 3 during our 9am & 11am worship services. Just one Sunday a month or a willingness to be an on-call substitute teacher during worship is all it takes. Everything is provided to you and you are guaranteed to have fun! Please see Gwen DeRosa for more details and get started!

Real People Real Parenting Small Group
Join other parents and caregivers to discuss topics for Christian parents, find support through each other's experiences, and build stronger relationships with other King Avenue families. Join us on Sundays at 10am in the Fireside Room.
January 6: Topic, "Self Esteem, Confidence and Body Image, Part 1" (Ep. 24), Roots & Wings podcast
January 13: Topic, "Self Esteem, Confidence and Body Image, Part 1" (Ep. 25), Roots & Wings podcast
January 20: Special Guest, "Answering tough questions from your kids about the Bible, God & Church"
January 27: Open Discussion - Group Choice
Read descriptions of each week's topic on Realm. and listen to the podcast at www.rootsandwingspodcast.com.
Back