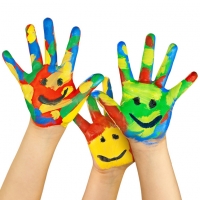 King Avenue Children, Youth, and Family Events - October & November
September 28, 2018
Mark your Calendars for the October and November Children, Youth, and Family Ministries events.
---
Sunday, October 7 from 4-6pm: Confirrmation on Class Youth Group
Friday, October 12 from 6-8:30pm: Parent's Evening Out
Saturday, October 13 from 6:30-9:30pm: Youth Saturday Fun Night: Nerf Wars

Sunday, October 14 from 8:30am-1:30pm: Family Pride Network Annual Event & Resource Fair
Sunday, Ocobert 21 from 12-2:30pm: Youth Service Project: Fall Rummage Sale Set-Up
Sunday, October 28 from 12:45-2pm: Trunk or Treat
Sunday, November 4 from 4-6pm: Confirmation Class, Youth Group
Friday, November 9 from 6:30-9:00pm: Youth Friday Fun Night: "Annie"
Friday, November 16 from 6-8:30pm: Parent's Evening Out
Sunday, November 18 at 12pm: Youth Service Project: King Avenue Clean-Up
Sunday, November 25 at 9am: Family Advent Mission Project begins. Be sure to pick up your "Advent at Home" Bag at the CYFM Resource Table!
Back