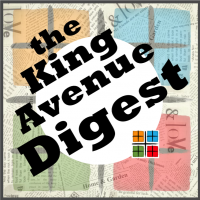 King Avenue Digest 8/7/17
August 7, 2017
Here are the upcoming happenings at King Avenue UMC. Please scroll through this week's announcements, then check out ministry/category announcements that pertain to you. You can click on the included links for more details. As we launch into a new month, download this month's Carillon Newsletter and Calendar.
August 2017 Carillon Newsletter
August 2017 Calendar

* Featured Announcements *
---
Old-Fashioned Hymn Sing
Join us the first Sundays of the month at 10:40 to 'sing the faith' in an old-fashioned hymn sing! You'll have a chance to call out your favorite hymns. A few of the favorites will also be incorporated into the 11 AM worship service. Join us around the piano in the sanctuary. We will be doing Hymn Sings on first Sundays July - September.

All-Age Godly Play Sunday School
10:00 am Sunday mornings in August - Chapel
READ MORE

BIBLICAL STORYTELLING WORKSHOP
Leader: Rev. Becky Ploughe

Saturday, August 12, 9am-noon
King Avenue Church, 299 King Avenue
READ MORE

Beginning Handbell Class
A class for beginners will be held on Tuesday evenings throughout August from 6:30-7:15 PM in the Bell Choir room at the church (2nd Floor). While some music reading experience would be helpful, it is not necessary. The goal is to introduce you to the art of ringing bells and chimes in a relaxed setting. The first class is Tuesday, August 1.
READ MORE


* Worship *
---
Old-Fashioned Hymn Sing
Join us the first Sundays of the month at 10:40 to 'sing the faith' in an old-fashioned hymn sing! You'll have a chance to call out your favorite hymns. A few of the favorites will also be incorporated into the 11 AM worship service. Join us around the piano in the sanctuary. We will be doing Hymn Sings on first Sundays July - September.

Beginning Handbell Class
A class for beginners will be held on Tuesday evenings throughout August from 6:30-7:15 PM in the Bell Choir room at the church (2nd Floor). While some music reading experience would be helpful, it is not necessary. The goal is to introduce you to the art of ringing bells and chimes in a relaxed setting. The first class is Tuesday, August 1.
READ MORE

New Mural in the Morning Blend Worship Space
The Story of the Crazy Quilt, painted by Sheryl Lazenby.
READ MORE

The Blessing of the Animals Service
Join us for the Blessing of the Animals service... AND MORE!
Who? All of God's creatures… and their people!
What? A short (30-minute) service of music, prayer, and blessing. If you are able, please bring a bag of dog/cat food to donate. We will remember lost pets, too. Following the service, will be treats for 2-legged and 4-legged creatures in attendance!
Where? Whetstone Park, Shelterhouse 1 (the open-air shelter at the bottom of the hill next to the Park of Roses parking lot). Some picnic table seating available, but you can also bring your own chairs.
When? Sunday, August 20 at 6:00
READ MORE
BIBLICAL STORYTELLING WORKSHOP
Leader: Rev. Becky Ploughe

Saturday, August 12, 9am-noon
King Avenue Church, 299 King Avenue
READ MORE

Prepare for Sunday by Reading the Preaching Texts
Check out the Preaching Text page on our website for listing of the scriptures to be used in sermons.

Listen to Sermons

* Faith Formation *
---
Faith in Poetry Sunday School
10am on Sunday Mornings, June 4 – August 27
Fireside Room
READ MORE

Summer Bible Study
Wednesdays 10-11:30am, June 7 – August 30 in the Chapel
READ MORE

Disciple I and Disciple II Classes to be Offered in the Fall
12-week classes Disciple Classes (Fast Track) begin in September. Each Disciple class (Disciple I and Disciple II) is divided into twelve-week sessions. The first session begins in September. Both classes run on Wednesday nights from 7:00 - 8:30.
READ MORE

* King Avenue Children, Youth, & Family Ministries *
---
Tuesdays from 6:30 - 7:30pm
The Walking Group at King Avenue UMC
(weekly on Tuesdays)

Youth Back-to-School Cookout at Erin's House Grades 6-12.
Tuesday, August 16 at 6pm

Summer Break Worship Connections
Sundays, August 14 - September 4 at 9am & 11am
Who is God? How do we experience God in our lives? For a special summer break Worship Connections series, the children will express how they feel, hear, and learn about God. Worship Connections will be in the 9 am and 11 am services for August 14th, 21st, 28th, and September 4th. Ages 4 through Grade 3 (children who are going into Grade 3).
All-Age Godly Play Sunday School
10:00 am Sunday mornings in August - Chapel
READ MORE


* SPECTRUM *
---
Coming Out with God (COWG) Support Group
Wednesdays (beginnning July 5th)
7:00-8:30 in Donnenwirth Lounge
READ MORE
Pride Night at King's Island
Spectrum is taking a bus to King's Island for Pride Night, and we would like you and your family & friends to join us for a night of fellowship, fun, AND NO WAITING IN LINE TO RIDE! Pride Night at the Park is Friday September 8, 2017 from 6 PM to Midnight. This event is presented by The Center, Cincinnati GLBT Organization. While children are allowed, the Drag Show event is geared towards an adult audience.
Date: September 8, 2016
Time: 4:00 PM to 12:30 AM
Cost: $60.00 per person
READ MORE

Mark Your Calendars for This Year's Changing The Conversation Series
The Intersection of Racial & LGBTQ Identity - Presented by Darren Calhoun
Sunday, October 1, 2017 at 7 p.m.
READ MORE
* Young Adults *
---
* Mission and Outreach *
---
Buckeye Kickoff Party to Benefit New Life Community Outreach Ministries
When?

Tuesday August 29, 2017, from 6pm to 8:30pm

Where?

Villa Milano Banquet & Conference Center, 1630 Schrock Rd. Columbus, OH 43229

What?

Benefit for New Life UMC Community Outreach Ministries

Cost?

adults $40.00 presale ($45.00 at door) and kids (6-17) $15.00
READ MORE
Habitat for Humanity
We are building a new house from the ground up in the Linden area. There are 3 houses in close proximity being built at the same time, and Hilliard Adopt A House is partnering with Anheuser Busch on this year's house. We are building the house for a single mother and her 2 daughters.
Hilliard Adopt-A-House 2017 Myrtle Avenue Photo Album

UMW Potluck
Our next UMW Annual Potluck is August 24 at 5:30 pm in Fellowship Hall. Our speaker is Chief Tracy Hahn who is chief of police of Upper Arlington. All are welcome to attend. Please bring a covered dish, salad, or dessert to share.
UMW Fall Rummage Sale
The UNITED METHODIST WOMEN from KING AVENUE UMC are collecting for their Fall Rummage Sale. Collection days are Wednesday nights from 6:15 to 7:30 pm and Sunday mornings between services and after the 11am service. If you need other days please call Sue Swenor at 614-519-9386. Please do not call or come to the office. Our next rummage sale is October 13, and 14. Please mark your calendars. Sorting days will be scheduled as needed.
Open Shelter Lunch Packing Dates for 2017
Tuesdays:
8/29/17, 9/26/17, 10/24/17, 11/28/17, 12/26/17
Thursdays:
8/17/17, 9/14/17, 10/19/17, 11/16/17, 12/14/16

Serve Breakfast at Gates Fourth UMC, 8:30-10:00 - 2017 Opportunities
4-5 volunteers serve food and wash dishes on the fourth and fifth Saturdays of every month from 8:30-10:00 at Gates Fourth UMC. Gates Fourth is located at 119 E Gates St, Columbus OH, 43206.
Remaining dates for 2017: August 26, September 23 & 30, October 28, November 25, December 23 & 30

Donate New & Gently-Used Clothes
King Ave ClothesShare (boxes on the first floor) - Infant and Toddle Sizes passed down to other King Avenue families.

Clothes for Kids (boxes on the first floor) - Children's sizes (new and gently-used) given to children at Hubbard Mastery School

Donations to New Life Clothing Room (boxes in the hallway between the Parlor and Chapel) - Teen/Adult sizes (new and gently-used) given to our neighbors at New Life Church

* Fellowship *
---
All-Church Luncheons, Last Sundays of the Month from 12:00-1:00 in Fellowship Hall
August 27, September 24, October 29, November 26, December 31

Lit Club – The last Sunday of the month, 7pm, Logos Lounge
August 27, 7pm - Excellent Women, by Barbara Pym
September 24, 7pm - The Sellout by Paul Beatty

* The Arts *
---
King Avenue Players Auditions for THE FANTASTICKS
Sunday, August 13 at 6:30pm

Monday, August 14 at 6:30pm
Those auditioning will be asked to cold read a scene from the show. If available, but not required, please bring a head shot and resume. As written, the show has 5 male roles and 1 female role, and THE MUTE that can be either. Ages range from late teens/early 20s to 50+. The show (performances October 19-22) will be directed by Brian Palmer. For any questions, please contact Barb Shoulders at 614-638-9758.
READ MORE

August Art Gallery
The Blessing of Four-Footed Friends: Portraiture and Photographs of Beloved Animals
Featuring Two King Avenue Artists
READ MORE

* Stay in the Loop *
---
For this and other King Avenue news, visit our website at kingave.org.
Like us on Facebook at King Avenue UMC
Follow us on Twitter at @kingaveumc
Join the Twitter chat at #KAChurchChat
View Archive Newsletters
Back