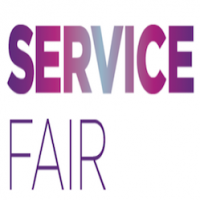 King Avenue Service Fair
August 26, 2017

King Avenue Service Fair
---
Sunday, September 10 & Sunday, September 17
10:00 – 11:00 in the Milling Area

Are you curious about how King Avenue serves outside the walls of the church Have you ever searched for an opportunity to meet new people actively changing the world in christ's name? Do you have the desire to be in service to Christ and the community for the transformation of the world?

Well, here's your chance! On Sunday, September 10th and Sunday, September 17th, King Avenue Missions Team will hold its annual service fair at 10am in the milling area. Come learn about the extraordinary ways King Avenue is making a difference in our community and the world at large.

This year's Service Fair will include presentations and representatives from over 10 different missions and ministry teams. At the fair, you will be able to tour the ways in which King Avenue is serving inside and outside the walls of the church. Please invite your friends and family and learn how King Avenue's missions and ministries can nurture you to be in service to Christ and your community. We look forward to seeing you there.
Back