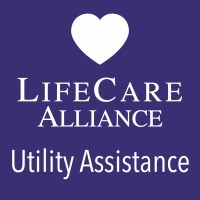 LifeCare Alliance Utility Assistance
November 6, 2020
COVID-19 Utility Assistance Program
Assisting Franklin County families affected by the novel coronavirus
---
Relief is available for families facing pandemic-related hardship. Many central Ohio families have felt the effects of COVID-19 on their employment and ability to stay current on utility bills. Now, LifeCare Alliance is providing assistance to help avoid shutoffs as we navigate the pandemic. If you or your family has experienced furloughs, a reduction in work hours, layoffs, or similar situations related to the COVID-19 pandemic, you are invited to apply for this assistance.

LifeCare Alliance can assist with the following bills:
Funds are limited, so please contact us today to get the process started.

For more information, please contact:
John Gregory
jgregory@lifecarealliance.org
614-437-2803

CLICK HERE to download the flyer.
Back