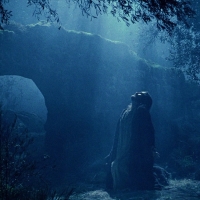 Maundy Thursday Prayer Vigil – Disciples Needed
April 12, 2019
Maundy Thursday Prayer Vigil—Disciples Needed
---
We will be praying for the church and for the healing and transformation of the world that Christ came to save during a Maundy Thursday vigil of prayer from Thursday, April 18 at 9 pm through Friday, April 19 at 8 pm (when Good Friday worship begins.)

The prayer vigil will be held in the Chapel. Persons are invited to sign-up in increments of 30 minutes. There will be prayer materials and a worship space for the vigil in the Chapel. The Holy Spirit works in and through prayer.
Pray in the Spirit on all occasions with all kinds of prayers and requests...be alert and always keep praying.
Ephesians 6:18.
CLICK HERE TO SIGN UP FOR A TIME SLOT TO PRAY
Back