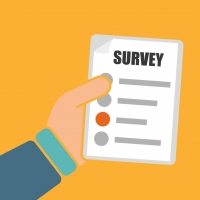 Missions Ministry SURVEY
February 14, 2019

We have some important questions that only you can answer!
---
Your Missions Ministry Team is working to make 2019 memorable for you, while at the same time hoping to leave the world a little better than we found it. We want to build support for 8 important mission projects that are already in full swing. We also want to look for new mission projects to help share God's love and our resources with our neighbors, both those that are close by and others that may be far away.

We very much want your help to build the plans for our church missions. We have put together a simple questionnaire to gather your answers. This survey is available online and in a paper form. Click on the link below for the online link. If you prefer, a paper version will be at the Welcome Desk (where you can also return it when you are finished).

Please complete your survey by Sunday, March 16th. Thank you in advance for your input.
CLICK HERE
to fill out this brief survey electronically.
Back