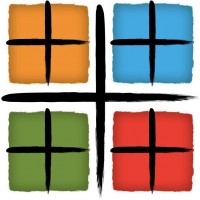 New Member Class
July 20, 2015
New Member Classes
July 28 & 30
6:30-8:30pm in the Logos Lounge

New Member classes are an opportunity to meet others in the KAUMC community, take a fascinating church tour, learn where United Methodists fit in Christianity's family tree, hear about the emergence and evolution of King Avenue's mission of inclusion, get an overview of our missions and find out where you can join in, influence the types and formats of classes that are offered at King Avenue, share your faith story, and rehearse the meanings and implications of the membership vow. A key goal of the sessions is to help the church staff know you well enough to help you use your gifts and graces in service of Christ.

Classes are hosted by the Connections ministry team (Susan Jenkins, Chair, Cathy Dybdahl, Beverly Sandidge), led by Revs. Keeny and Ogle, and feature guest appearances from church leaders of the Missions, Faith Formation, and Finance ministry teams. Please contact colleen@kingave.org if you have questions or plan to attend…

NOTE THAT New Member Classes are not on Sunday mornings, but will be held Tuesday, July 28 and Thursday, July 30 from 6:30-8:30 pm in the Fireside Room.
Back