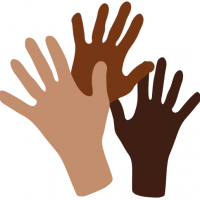 NNEMAP - Summer Opportunities to Help
May 10, 2017

NNEMAP Food Pantry - Helping our Neighbors
---
NNEMAP is working hard to plan some opportunities this summer where we can help neighbors in need.

June/July: Backpacks
We will begin distributing backpacks filled with school supplies on Monday, July 17th. Donated items will be collected in late June or early July. Stay tuned for more information!

July/August: Ohio State Fair Parking
Our State Fair Parking fundraiser happens from 7/26 until 8/6. Those 12 days need to be staffed. We were successful last year by asking churches to adopt a day by providing 8 people on 3 shifts. Three people work from 8am to noon, 3 from noon to 4pm, and 2 from 4pm until 8pm. We already have 3 of the 12 taken, and this is actually a fun event for our volunteers. And you can walk across the street when your shift is complete and enjoy the fair!

August/September: Grooming Kits
Grooming Kits are clear bags filled with the some nessessary items. We will receive the empty bags in early August, and filled bags will be delivered to NNEMAP in September so we can begin distribution in October.

Thanks so much for supporting all that we do. We are very grateful!
Back