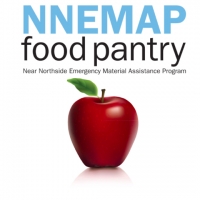 NNEMAP News
July 14, 2017
NNEMAP News
Thanks to all who supported our backpacks this year!

A reminder that we are closed for the Ohio State Fair to park cars for a fundraiser.

We are changing our schedule starting Monday, August 7th. We will be open Monday, Tuesday, Wednesday and Friday from 9 to Noon all month. We will also be open Saturdays from 11 to 1 for produce and bread. We will always close on Thursdays.

And speaking of fundraisers, how about "Bourbon and Barbecue?" On Saturday, September 16th, come to a garden party in Marble Cliff from 6-9. City Barbecue will provide the food. There will be a bourbon tasting, wine, beer and a signature cocktail. We will have music, valet parking, a silent auction, and lots of fun. Stay tuned for more details!
Read the Newsletter Here
Back