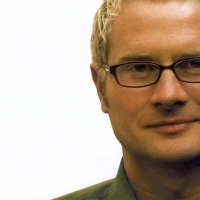 NOOMA Video Series - Rob Bell
April 24, 2017

NOOMA video series
April 28 - May 28
10:00am in the Chapel
---
Please join Rick Gilson in exploring the NOOMA film series by Rob Bell.

NOOMA short films present ideas powerfully, using vignettes from everyday life to present Christian perspectives on issues we care about today. Each week the class will watch and discuss a NOOMA film that treats a different theme of daily life—anger, loss, what to expect from prayer, the noise of modern life, and more. Class will begin April 30 and continue through the end of May, meeting Sundays, 10:00 am in the Chapel.

Rob Bell is The New York Times bestselling author of Love Wins, What We Talk About When We Talk about God, and his most recent book How To Be Here. iTunes named his podcast, The RobCast, Best of 2015.
Back