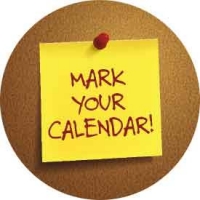 November - Mark Your Calendars
November 4, 2018

November Event Highlights - Mark your calendars!
---
In light of the vast number of events happening in November, I wanted to highlight several events. Please click on the links provided to get all of the pertinent details.

November 7, Transgender Protest and Rally (offsite)
November 7, Political Healing Worship Service
November 8-11, KAP Production of Annie
November 9, Cap Pride Concert (Lincoln Theater)
Now through November 9, NNEMAP Voting
November 11, Commemorating the WWI Centennial in Worship
November 11, Grad Chat Luncheon
November 13 & 15, Bishop Palmer to Speak about LGBTQ+ Inclusion (offsite)
November 13, Young Adults Theology on Tap
November 16, NNEMAP Harmony for Hunger Benefit Concert
November 18, All-Church Thanksgiving Dinner
November 18, Young Adults Friendsgiving Potluck (offsite)
November 19, King Avenue Hosts Hubbard Mastery School for Thanksgiving Meal
November 20, Transgender Day of Remembrance
November 20, Church Charge Conference
November 25, Creating Christmons with Kurt
November 25, Poinsettia Orders Due
November 25, KA Children, Youth, & Family - ChristMission Begins
November 25, Special Offering for Student Day
November 25, New Member Class begins
November 30, SPECTRUM Cookie Bake & Take


Advent begins December 2, and many activities are already posted. Click here to visit the King Avenue Advent page.

Did you read the November Carillon Newsletter?
Back