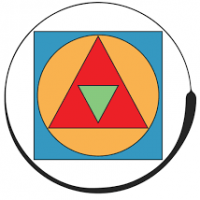 Opportunity at First Unitarian Universalist Church – 9/28/19
September 13, 2019

Consciousness and the Perils of Polarization
---
Presented by Richard J. Sweeney, PhD
September 28, 2019 from 9:30 am to 12:30 pm
First Unitarian Universalist Church, 93 W Weisheimer Rd, Columbus, Ohio 43214

In this program Dr. Sweeney will examine the nature and importance of consciousness, particularly in today's world. To this end, he will address frequent obstacles to consciousness, including narcissistic tendencies as well as probe Jung's view that all psychological symptoms and neuroses derive from conflict or polarization within the psyche. This will lead to a reflection upon social consciousness and the problem of polarization within the collective psyche today.

Dr. Sweeney holds a doctoral degree in psychology and religion from the Graduate Theological Union, Berkeley and a diploma in analytical psychology from the C.G. Jung Institute, Zurich, where he remains a member of its international faculty wing.

Sponsored by the C.G. Jung Association of Central Ohio

To register, call 614-291-8050 or go online at www.jungcentralohio.org. Registration is $45 before September 21 and $50 after September 21. King Avenue participants will receive a discount. Three CEU's are available at an additional $15 fee.
Back