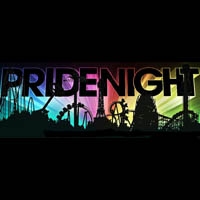 Pride Night at King's Island
August 5, 2017

PRIDE NIGHT AT KING'S ISLAND
---
The Spectrum Leadership team is hitting the road again with another trip to KIng's Island for Pride Night! We would like you and your family & friends to join us for a night of fellowship, fun, AND NO WAITING IN LINE TO RIDE! Pride Night at the Park is Friday September 8, 2017 from 6 PM to Midnight. This event is presented by The Center, Cincinnati GLBT Organization. While children are allowed, the Drag Show event is geared towards an adult audience.

Details:
The bus will leave the King Avenue parking lot at 4:30 PM on Friday, September 8 and arrive at the park around 6:00 PM. Snacks and beverages (and, of course, entertainment) will be provided on the bus. The cost is per person and includes one bus seat and one ticket to the event. The bus will depart from the park at 11:00 PM and return to King Avenue UMC around 12:30 AM.

Date: September 8, 2016
Time: 4:00 PM to 12:30 AM
Cost: $60.00 per person

If you or anyone you know is interested in participating in this Spectrum event, please email Dan Bidelspach atdbidelspach@columbus.rr.com by August 18, 2017. Please include the number of seats you would like to reserve. There are 55 seats available for this event. Please note that we will need to fill the bus to cover the expense of this outing. Once we have reached the required number of participants, you will be notified that the event is confirmed and we will request payment to hold your seat.

If you have any questions, please ask a member of the Spectrum Leadership team, or email Dan Bidelspach at dbidelspach@columbus.rr.com.

SPECTRUM is a Christian Reconciling Ministry whose goal it is to host activities for all members of our diverse King Avenue Church family. We are focused on hospitality and inclusiveness for all self-identified gay, lesbian, bisexual, transgender, queer, intersex people and all our straight friends.
Back