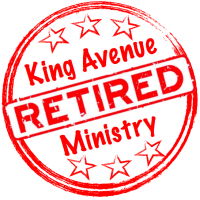 Retirees Ministry
February 20, 2019
Retirees Ministry
---
Retired or Semi-Retired? Want to Connect with Others in our Church?
A team of people interested in Ministry With and For Retirees at KAUMC have been meeting during January and February to dream about and plan for daytime ministry events with and for retirees.

Mark Your Calendar now!
The Retirees Ministry Launch event is Wednesday, April 3 from 11am-1pm at the church. The session will feature devotions from Rev. Grayson Atha, fellowship, lunch, and more, including opportunities for you to share your hopes and ideas for what the Retirees Ministry can do and become.

Have We Missed You?
Members of the leadership team have been making phone calls to each person we know to be 65 or older to issue an invitation to the ministry launch and to inquire whether he or she would like to receive a paper copy of the newsletter through the mail. If you are in that age group and have not received a phone call and would like to receive information about Retiree Ministries, please phone the church and ask for your name to be added to the retiree ministry list.
Back