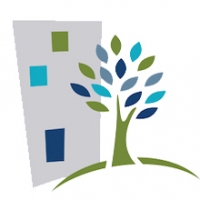 Sermon Series & Discussion – King Avenue Vision Statement
September 2, 2017
Sermon Series on King Avenue's Vision and Two Discussion Groups
King Avenue Vision – What Do You See? Discussion Groups on Sunday mornings.
September 10 through October 22, each Sunday morning's sermon will focus on a different portion of the Vision Statement developed in the spring by King Avenue's Vision Team and scriptures that undergird it.

Our Vision Statement
"We are a community of servants called by God's reconciling grace to open doors of sanctuary, to create new avenues of ministry, to equip Christians for discipleship, to lead reconciling ministries."

You are invited to join one of two discussion groups during the 10am Christian Education hour each Sunday during the sermon series.
VISION PREVIEW GROUP – Tim Bechtol will lead a "vision preview" discussion in the Chapel for people who will worship at 11 am.
VISION DEBRIEF GROUP – There will be a second "vision debrief" discussion in the Centennial Room for people who have just heard the scriptures and sermon at Morning Blend worship.
Back