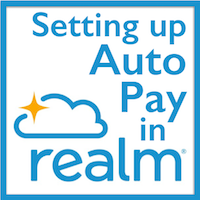 Setting up Auto-Payment for your Pledge
October 28, 2018

Thank you for your pledge!
---
Many people have enjoyed the convenience of auto-pay for other recurring payments. We offer you the same convenience for your 2019 pledge giving. This page will help you set that up.

Click on the button below for a step sheet for setting up Auto Payment for your 2019 Pledge.



*** IMPORTANT ***
If you set up auto-payment of your pledge in 2018, PLEASE READ THIS:
Visit Vanco to ensure you have specified an end date for your current giving. Login, and look at your settings. We want to make sure nobody inadvertently sets up duplicate giving!

What about months that have less than 31 days?
During months that have less than 31 days, recurring gifts scheduled for the 31st of each month will process on the last day of the month.

Will I be notified about recurring gifts?
Yes, if you set up a recurring online gift, you will receive an email when the end date has been reached.
Back