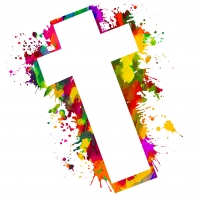 Spectrum Fellowship - November 2017
October 20, 2017

Mark your calendars for Spectrum Events in November
---
November 5 - SPECTRUM Meet & Greet
Stop by the SPECTRUM table following Morning Blend or the Traditional 11:00 a.m. Service to mingle with your SPECTRUM Council members, give us your thoughts on possible 2018 calendar events and to learn about upcoming volunteer opportunities.

November 19 - All-Church Thanksgiving Luncheon
We've much to be thankful for. Join us for this King Avenue traditional meal following the 11:00 o'clock service. As in the past, it takes lots of volunteers to make this large event a successful one. We are seeking pie bakers and kitchen volunteers. Email Steve at expect.sh@gmail.com.

November 20 - BRAVO Transgender Day of Remembrance
Please plan to join the King Avenue Family as we host this important event at 7:00 p.m. We are looking for volunteers to bake cookies and volunteer to help usher. Contact Steve at expect.sh@gmail.com to volunteer.
Back