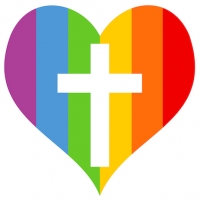 SPECTRUM News – February 2019
January 26, 2019

SPECTRUM February News
---
Thanks...
We'd like to begin this month by thanking the recently "retired" SPECTRUM team members Susan Taylor, Andrew Littlefield, Daniel Biedersbach, and Steve Hull for all of the hard work and love they've put into the committee over the last several years. We welcome aboard our new members Karen Stowe, Nicole Hoying, Patrick Frueh, Kyle Morrison, and Gina Minot, who join Rev. John Keeny, Laura Brake, and Laura Matthews as the current SPECTRUM members. We're putting together some great events for the coming year, and we hope to see you!

Our next big "Thank you!" goes out to all of the folks who joined us for the Euchre Night on January 25. What a fun evening! Even those of us who haven't the foggiest idea how to play Euchre managed to find enjoyment in the other games (and the sweet and salty snacks!) If you enjoyed Euchre Night, just wait: KAUMC's Young Adults are putting together a Family Game Night that promises to be equally wonderful!

Another huge debt of gratitude to all of the people who volunteered with our first SPECTRUM All-Church Luncheon of the year! You know that it really takes a huge team effort to make those events successful, and we depend on the hard work and participation of volunteers like you to pull them off! If you didn't get a chance to help out with this luncheon, don't worry…you'll have another opportunity to help out on March 31, 2019!

Meet & Greet
Our next SPECTRUM Meet and Greet will be held on Sunday, February 3, 2019. You'll be able to find us downstairs after Morning Blend until about 10:30, and then we'll move the whole shebang upstairs to the Milling Area in time for the traditional service. We'd love for you to come by and introduce yourselves, and we'd also love to get your feedback on some activities we're planning for this year. We'll have a survey for you to fill out about possible activities for the year. We'll also have a space for you to sign up (if you haven't already) for REALM so that you can keep up-to-date with all of the latest KAUMC events.

Family Movie Night
We're putting together a Family Movie Night for Friday evening, February 22, 2019, and we want some feedback as to what movie we show. We've come up with a list of fantastic family films, and now we want you to help us choose the winner! Come chat us up at the Meet and Greet and vote for the movie you want us to watch, and then join us on Feb. 22 at 6:30 p.m. in the Fellowship Hall to watch the chosen film and to enjoy some delicious snacks!

Mark Your Calendars!
Upcoming dates to keep in mind:
King Avenue Players' production of "Doubt" 3/28-3/30/19

SPECTRUM All-Church Luncheon 3/31/19

AIDS Walk Ohio 4/13/19

Pride Parade Sign-Making Party 5/5/19 (after church services)

KAUMC Pride Luncheon 6/9/19

Pride Service 6/14/19 (location TBA)

Columbus Pride Parade 6/15/19
Join our Facebook Group
Finally, we'd like to remind you that you can follow us on Facebook (search for "King Avenue UMC Spectrum") for all of the latest updates and SPECTRUM news & events.

And in the spirit of love that February fills us with, we end with the beautiful words of everybody's favorite Broadway superstar, Lin-Manuel Miranda:
We rise and fall and light from dying embers,
remembrances that hope and love last longer
And love is love is love is love is love is love is love is
love cannot be killed or swept aside.
I sing Vanessa's symphony, Eliza tells her story
Now fill the world with music, love and pride.
Happy Valentine's Day, darlings.
Back