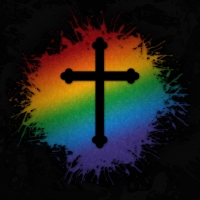 SPECTRUM News & Events
December 18, 2018
SPECTRUM Announces New Leadership!
While not new to the SPECTRUM Council, Laura Matthews, will Chair the SPECTRUM Committee's work as of January 1, 2019. Laura has served on the committee for the past two years and is well poised to provide SPECTRUM the leadership necessary to support the King Avenue family. Others on the SPECTRUM Council are Laura Brake (returning), John Keeny (returning) and new members Nicole Hoying, Kyle Morrison, Karen Stowe, Gina Minot, and Patrick Frueh. Congratulations to all and my sincere thanks for continuing and enhancing the mission and ministry of the SPECTRUM Council.

As we welcome new and continuing members of SPECTRUM Council we owe a huge THANK YOU and debt of gratitude to those members who have completed their service. A special heart felt appreciation to Susan Taylor, Dan Bidelspach and Andrew Littlefield for countless hours of dedication to SPECTRUM'S mission in service to our King Avenue Family. In a final note toward transition, It is important to show appreciation to a few very special individuals who have been instrumental to the successes of SPECTRUM Council activities. Thank you Amy Ashburn, Marlene Wagonrod, Rhonda Luetje, Susan Keeny and Lynn Kirch for your many personal and professional acts of kindness in support of SPECTRUM.

Euchre Night
SPECTRUM Euchre & Game Night will be held on January 25 in the Fellowship Hall. Bring a sweet or salty snack. Snacks & chat at 6:30, then cards and games begin at 7:00 p.m.

All-Church Lunch
Would you be willing to volunteer for the All-Church Luncheon on January 27?
8-10 prep & cook,

10-12 cook & setup

12-1:30 serve

cleanup & reset room
Back