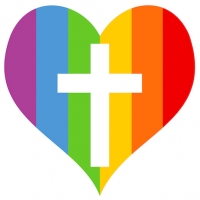 Spectrum News March 2019
February 20, 2019

SPECTRUM News for March 2019
---
Happy March, fellow travelers! Your SPECTRUM team is wishing you warm spring breezes and the Luck of the Irish! Here are some upcoming events. Get excited, people!

All-Church Lunch
The next SPECTRUM All-Church Luncheon is scheduled for March 24, to coincide with an afternoon memorial service for Bill Callander. Volunteers will be greatly appreciated! You'll be able to sign up for a time slot on the back of a "Welcome" card or via the "SPECTRUM Community" page on Realm. (Details for the memorial service will be forthcoming.)

Ushering Doubt
The King Avenue Players' production of "Doubt" will take place March 28-31, 2019. Everyone is encouraged to come out and watch this powerful play.

AIDS Walk
AIDS Walk Ohio, which raises HIV/AIDS awareness and provides funds for Equitas Health's programs and services throughout all of Ohio, will take place on April 13. King Avenue UMC's team is always one of the top earners for the event. You can check the website for information about donating to this incredible cause.

Pride Parade Signs
Our Pride Parade signs have seen better days, so it's time to get creative! Join us on Sunday, May 5 after the Traditional Worship Service for "SIGN-o de Mayo," where we'll have a potluck taco bar and all of the sign-making materials you could possibly need to show the world your PRIDE in King Avenue! (Potluck sign-up will appear through Realm.)

Upcoming News
Your SPECTRUM team members are looking into some exciting day trips and events to keep us hopping throughout 2019.

Mark Your Calendars!
Upcoming dates to keep in mind:
SPECTRUM All-Church Luncheon 3/24/19

King Avenue Players' production of "Doubt" 3/28-3/30/19

AIDS Walk Ohio 4/13/19

Pride Parade Sign-Making Party 5/5/19 (after church services)

KAUMC Pride Luncheon 6/9/19

Pride Service 6/14/19 (location TBA)

Columbus Pride Parade 6/15/19
Join our Facebook Group
Finally, we'd like to remind you that you can follow us on Facebook (search for "King Avenue UMC Spectrum") as another avenue for updates and SPECTRUM news & events.
Back