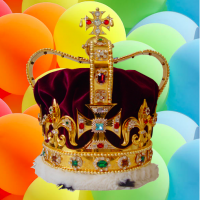 SPECTRUM-Sponsored Prom for ALL
March 10, 2018
Mark your calendars –
Saturday, May 12 is (time still being firmed up...)
SPECTRUM is sponsoring PROM FOR ALL!

Have you ever wished as a GLBTQ person or a straight friend you could step back in time and relive your High School Prom night? But this time – the way you really wished it could have been, with the date you really wanted to spend the magical evening with? Well, you can!

On May 12, 2018 SPECTRUM will host the PROM FOR ALL complete with decorations, a DJ, and small plate bites menu in the Fellowship Hall, King Avenue Church. This event is for all ages, all orientations, Queens and Kings!

Start thinking of those promposals!
Back