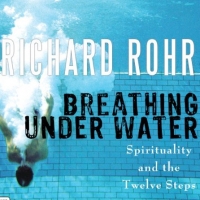 Spirituality and Twelve Steps
August 25, 2018

Spiritually and the Twelve Steps
led by John Keeny and Rick Gilson
---
We are all addicted in some way. When we learn to identify our addiction, embrace our brokenness, and surrender to God, we begin to bring healing to ourselves and our world. The class will apply the twelve steps to our spiritual lives and is based on Richard Rohr's Breathing Under Water. The 6-week class will be offered twice a week in the chapel.

Tuesdays at 10am, beginning September 25
Wednesdays at 7pm, beginning September 26.

Copies of Richard Rohr's book will be on sale beginning September 2, suggested price is $15. The book is not required for the course. Registration is on Realm.

Please contact John Keeny, jkeeny@kingave.org with any questions.
Back