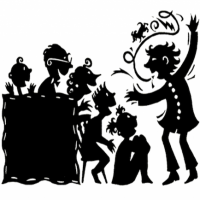 Storytellers Workshop
July 14, 2017

BIBLICAL STORYTELLING WORKSHOP
Leader: Rev. Becky Ploughe

Saturday, August 12, 9am-noon
King Avenue Church, 299 King Avenue

The workshop is designed for both beginners and those in need of a refresher.

Contact John Keeny, jkeeny@kingave.org, with questions and to register.
There is no cost to register, but you must register.
Back