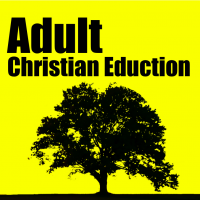 Summer Adult Faith Formation
June 19, 2019
Summer Adult Christian Education Opportunites
---
July Faith Formation – Act of God
The United Methodist Church recognizes baptism as an act of God. Let's talk about what the means, share our stories, ask our questions, and find ways to live out our baptismal covenant. This class is for both those who have been baptized and those who have not. We will meet in the Chapel during the 10am Sunday school hour.
July 29-August 1 – Life Craft, A Multifaceted Adult Creative, Soulful, Cerebral Nourishment Event
Most of us can think back to our days as kids in Vacation Bible School with fondness. Faith Formation and Worship and Arts Committees are joining forces to offer adult classes that will occur simultaneously with Children's Vacation Bible School (Monday, July 29 – Thursday, August 1). There will be two sessions each night and different offerings on each night. Click on the link below for session descriptions, session dates, and registration links.
READ MORE

August Faith Formation – Hymns & History
Hymns & History Sunday School Class
Hymns and History is back for another summer! We'll go on a journey through the stories behind the songs in our hymnal as we take a look at the composers and the history that were part of the creation of some of our most beloved tunes. This year, we'll be exploring the Hymnal and The Faith We Sing. Join us in the Choir Room at 10:00 a.m. each Sunday in August as we make a joyful noise!
Back