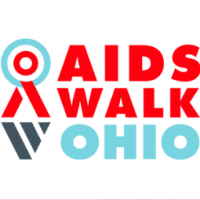 Support King Ave SPECTRUM AIDS Walk Team
April 11, 2019

Support the SPECTRUM - King Avenue 2019 AIDSWalk team effort by donating to the team. Our team is already in the top ten... Let's help them WIN!

CLICK HERE TO JOIN OR DONATE TO THE KING AVE TEAM

Contact a team member if you want to join them on Saturday, April 13 for the walk.
Jonathan Zornes, Terry Adkins, John Keeny, Jack Rench
---

SOME INFORMATION
Do you know what U=U means? It means we now have the ability—through HIV testing and treatment—to stop HIV in its tracks. Because with routine treatment, people living with HIV can reduce the amount of HIV in their blood until it is undetectable and cannot be transmitted to sexual partners. Undetectable=Untransmittable.
We've recently accepted the challenge to participate in the 2019 Dr. Robert J. Fass Memorial AIDS Walk Ohio, the largest HIV/AIDS fundraising event in the state and I am writing to ask if you would consider making a tax-deductible contribution in support of my AIDS Walk Ohio fundraising goal.
Together our contributions will support Equitas Health's critical medical, dental, counseling, and support services to those living with HIV, and render the virus untransmittable across our state.
Here's why your donation—whatever amount you can give—matters:
Nearly 1 in 4 Ohioans don't know their HIV status.

Knowing makes a difference. Current HIV treatment—sometimes as simple as one pill, once a day—can stop HIV from harming a person's immune system and make the virus untransmittable to sexual partners.

This year Equitas Health will reach 67,000 Ohioans with HIV testing, prevention, and education services.

Equitas Health testing counselors and linkage to care coordinators are specially trained to help people newly-diagnosed with HIV transition to regular treatment.

Close to 90% of people living with HIV who recieve treatment or case management services at Equitas Health have achieved "undetectable" status, compared with only 47% nationwide.

We want to be part of the era that stops HIV by ending the stigma and making shame-free testing and treatment accessible to all.
Let's be part of this game-changing era together.

Your contribution to AIDS Walk Ohio would mean a lot to us and to those living with HIV in Ohio. You can click on the link to the right to pledge your donation online or use my information below to send a check made out to Equitas Health.
Equitas Health thanks you for your commitment to stop HIV in its tracks. We thank you for helping me support a cause that matters so much to us.
Back