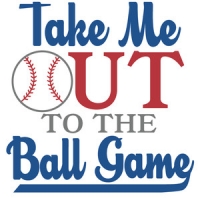 Take Me Out to the Ballgame!
July 5, 2019
Spectrum and Friends to the Clipper's Game
---
Spectrum, in conjunction with Family Pride Network, King Avenue Children, Youth & Families Ministry, and Young Adult Fellowship has scheduled a trip to see the Columbus Clippers play in Huntington Stadium. The date is Sunday, August 11 at 4:05pm. The Columbus Clippers will be playing the Buffalo Bisons. Also Jake "The Diamond Dog" will be at the game. 
 
Box seat tickets behind 3rd base are $14.70 each. In order to be successful in getting box seats in a block so that we can all sit together, deadline to register is Sunday, July 28th. Please click on the link below to register and pre-pay for your ticket(s) on Realm.

In order to secure seats, please pre-pay for this event.

Back