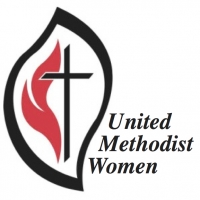 UMW Announcements
July 14, 2017

Mission U Summary
Seven King Avenue United Methodist Women have just returned from Ohio Northern University where they participated in the cooperative mission school known as Mission U. We were spiritually and emotionally fed as well as nutritionally fed! We were introduced to a new prison ministry called, " Continue the Story, and we studied the three United Methodist Missions located here in the United States. If you would like more information about Mission u, please contact a KA United Methodist member.

UMW Potluck
Our next UMW Annual Potluck is August 24 at 5:30 pm in Fellowship Hall. Our speaker is Chief Tracy Hahn who is chief of police of Upper Arlington. All are welcome to attend. Please bring a covered dish, salad, or dessert to share.

Fall Rummage Sale
The UNITED METHODIST WOMEN from KING AVENUE UMC are collecting for their Fall Rummage Sale. Collection days are Wednesday nights from 6:15 to 7:30 pm and Sunday mornings between services and after the 11am service. If you need other days please call Sue Swenor at 614-519-9386. Please do not call or come to the office. Our next rummage sale is October 13, and 14. Please mark your calendars. Sorting days will be scheduled as needed.
Back