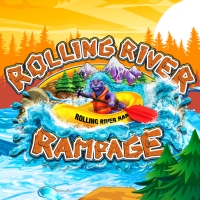 VBS - Rolling River Rampage
June 23, 2018

VBS: Rolling River Rampage
July 30 - August 3 from 6-8:30pm
---
***Registration Required in REALM by July 20th***
Open to all kids ages 4 - Grade 3 (completed grade from 2017-18 school year).

We will set off on an exciting white-water rafting adventure with this year's VBS: Rolling River Rampage! Experience the Ride of a Lifetime with God and learn that Jesus is with us all the time, even in rough water rapids. Along the river, we'll discover that life with God is an adventure full of wonder and surprise, and that we can trust God to be with us through anything. There will be music, dancing, crafts, games, snacks and a whole lot of fun!

King Avenue Kids are welcome to invite friends to VBS! Everyone must be registered and have an active account in REALM. Please see Erin Kendall with questions or for more information.
REGISTER HERE

*Kids Grade 4-12 are invited to be youth assistants for VBS. Adult volunteers are also needed for group leaders, activity leaders and set-up. Please see Erin Kendall if you are interested!
Back