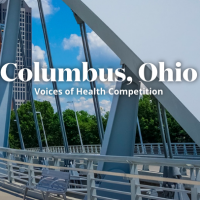 Vote for NNEMAP!
October 9, 2018
Aetna Voices of Health Columbus Competition
---
NNEMAP was selected with 9 other non-profits to compete for a top prize of $20,000 and a second place prize of $10,000! That prize money can do a lot of good for people in our community. Each of the 9 non-profits created a 60-second video on why we should win. You can view the video, but do not need to. This competition is about votes! And anyone and everyone can vote 4 times EACH DAY using your email, Facebook, Twitter, and Linkdin accounts. AND the voting will go on until Friday, November 9th!

Here's how to vote:

Click on "Vote Now."
Scroll down to NNEMAP Food Pantry and click "View Info and Vote."
Or click on this image to go directly to NNEMAP in this competition.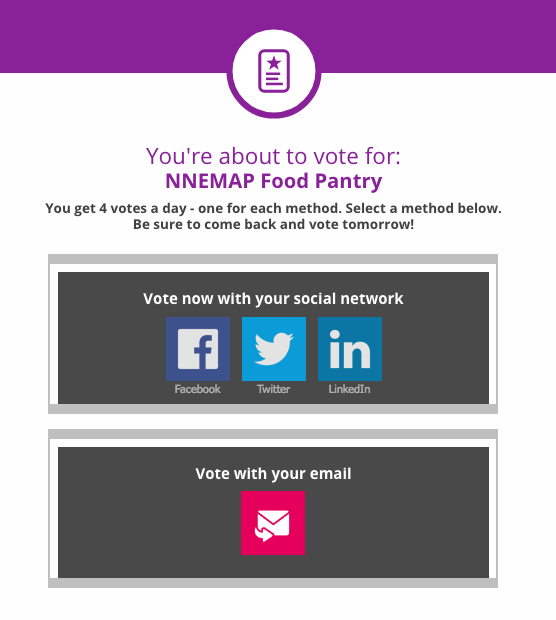 Do you have multiple email and social media accounts? Each of these allows for separate voting. It's allowable and encouraged to VOTE EARLY, AND VOTE OFTEN!

Please help us win this competition by telling friends and family to vote for NNEMAP. You can vote up to 4 times each day through your email, Facebook, Twitter, and LinkedIn accounts. Please share with people that use these accounts.

As always, THANK YOU for your continued support of NNEMAP's mission!
Back