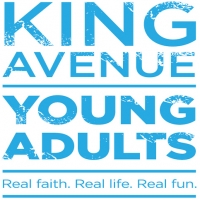 YA – Looking Ahead!
August 25, 2018

The King Avenue Young Adults group has a lot of events planned from August through the fall. mark your calendars!
---
Young Adult Happy Hour
Sept 11, 5:30-7:30pm
We will gather for happy hour at Yellow Brick Pizza on King Ave. Parking should be a cinch, because you can park at the church!

Hiking at Highbanks Metro Park
September 23, 2:00-4:00pm
Join us for an afternoon of light hiking at one of our fair city's beautiful Metro Parks. We will gather at the nature center and go from there.
Mark your calendars for these future events, too!
October 5 - Escape Room (probably.... details pending) - Caitlyn is researching.
October 21 - Brunch after 11 o'clock service in the Parlor
November 13 - Theology on Tap with John - Patrick, this might be too far in advance, but ditto.
November 18 - Friendsgiving at Darci's house again. (Details TBD)
Decembrer 2 - Village Lights with dinner before (Details TBD)
Back