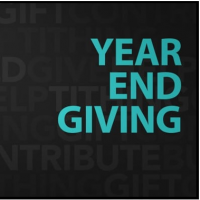 Year-End Giving and Tax Information
December 19, 2018

Year-End Contributions
As we near the end of the year, many people will want to catch up on their 2018 King Avenue UMC pledge or make additional donations. There are several things to keep in mind if you want your contribution or pledge to be deductible on your 2018 income taxes.

If you are issuing a check or cash donation to the church, the effective date of your contribution is the date that it is hand delivered or mailed. Thus, please make sure that any 2018 contributions are post marked on or before December 31st or hand delivered to the church office no later than 3pm on Monday, December 31st.

If you plan to give via using our website or Realm by a credit or a debit card, please ensure the donation is posted to the system no later than 3pm (EST) on Friday, December 28 to ensure it can be recorded as a 2018 gift (as it takes 24 hours to process).

The IRS requires that all pledges or donations collected on the first Sunday in January (whether they are intended for your 2018 or 2019 pledge and regardless of the check date) be reported as 2019 contributions for income tax purposes.

Second, there are many tax advantages to transferring appreciated stock to the Church. If this is something you are interested in doing, please ask your broker to contact Robert D. Meyers at Schwab 614-442-6787. To qualify as a 2018 donation, the stock must be transferred into King Avenue's Schwab account no later than the close of business on Friday, December 28. Also, please notify Charlene Dubin , charlene@kingave.org or me of your intention so that your giving statement can be properly documented.

Back