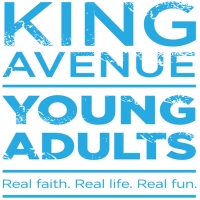 Young Adults - May 2018
April 27, 2018

Theology on Tap:
Join us at 7pm on May 8 at Brazenhead in Grandview for an evening of conversation and refreshment. Reverend John Keeny will lead our theological discussion.

Clippers Game after Church:
On May 20, we will gather at Huntington Park to cheer on the Clippers! Tickets are $10 and can be reserved and paid for via Realm. If you want to make sure you can sit with us, make sure to reserve your tickets there. The game starts at 2 pm. We look forward to seeing you there!
Back