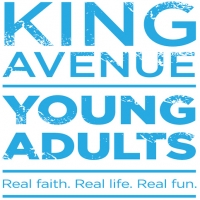 Young Adults - October Events 2017
September 16, 2017

Sunday, October 15, noonish: YA Brunch
Immediately following the 11am service the Young Adult group will meet for brunch in the Parlor. All brunch items will be provided - please just attend to get to know other young adults at King Avenue. Come hungry!

Friday, October 20, 7:30 – 10:00: Corn Maze at Lynd's Fruit Farm
Come explore the giant corn maze, and try not to get lost! We recommend bringing a flashlight and dressing in layers. The maze is located at 9851 Morse Rd SW in Pataskala, and tickets are $10. Our group will meet by the maze entrance at 7:30pm.

Save the Date – Sunday, November 19, 6:00 – 8:00
Join us for our annual Friendsgiving dinner. Details are forthcoming!
Back