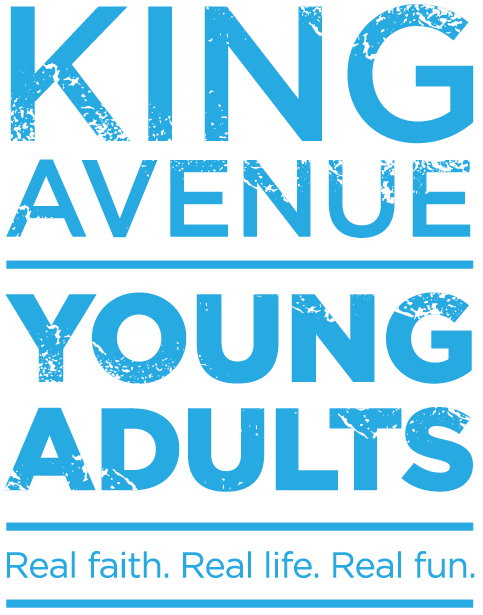 King Avenue Young Adults is a community of people generally in their 20s and 30s. Like the larger congregation of King Avenue church, we are a diverse and inclusive group of people in a variety of different stages in our lives. What brings us together is a desire to connect with other people in the congregation more deeply than we can by attending only worship services.

Throughout the year we host a variety of events such as:
Winter Mixer: A chance to mix and mingle out of the cold (January/February)
Theology on Tap: A low-key theological discussion led by a pastor (quarterly)
Happy Hour: A social gathering at one of a number of local bars (quarterly)
Friendsgiving: A potluck style meal in someone's home (November)
Brunch: A meal together after the 11 o'clock service either at church or at a local eatery
Volunteer Opportunities: Serving together both at the church and outside our doors
Additional Social Gatherings: Everything from Clippers' games to cookouts to corn mazes
Interested in learning more about Young Adult Ministries? Contact Morgan at morganpallen10@gmail.com.

Connect with Us:
King Avenue UMC Young Adults Facebook Page:
https://www.facebook.com/kaumcyoungadults/