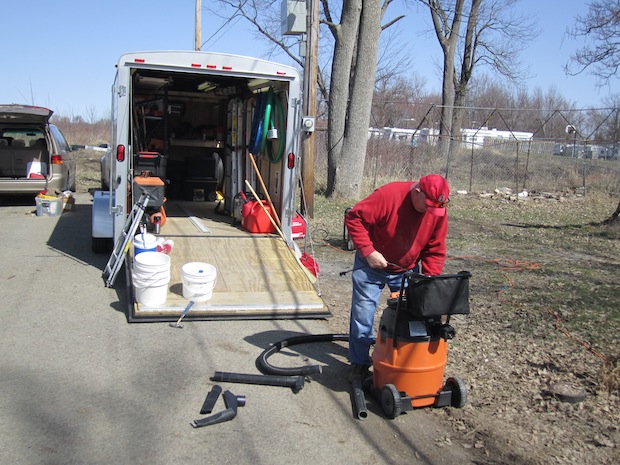 The Early Response Team at King Avenue is a group who have taken training and been certified by the United Methodist Committee on Relief. This training is directed at those responses necessary to minimize or abate further damage to a home immediately after a disaster. The work may include tarping of roofs, mold abatement, removal of water damaged materials, clean up of downed trees, and many other functions short of actual repair of the property. This past July we were able to send two teams to help with downed trees in New Lexington, Ohio.
The missions statement of the Early Response Teams is "To provide a caring Christian presence in the aftermath of a disaster." This statement indicates that the real purpose of the team goes beyond the physical work that it does. The team demonstrates that "somebody cares", helps to visualize some hope rather than despair and shows that, without any proselytizing, the Methodist Church is here to help.
Training sessions are held periodically and are open to anyone over 18 who has an interest in helping.
If you are interested in this ministry contact Richard Weese (nweese2000@yahoo.com).